2017 was a great year for books. By the time the ball drops at midnight I'll have read 60 books this year. That's an all-time high for me!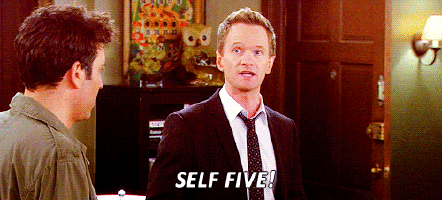 Looking back I have to say I discovered some treasures that will forever be on my favorites list.
Before We Were Yours. Check out my review to know my full feelings about this but this list would not be what it is without this book on it.
Woman Enters Left. Such a wonderful nostalgic ride. This book captured my love for classic movies and an eloquent characters journey.
The Little Paris Bookshop. I fell madly in love with this book. Seriously. Sometimes it is nice to be pleasantly surprised when you step outside of your genre.
The Fortune Teller. You should all come to expect the fact that if Gwendolyn Womack writes a book it will end up on my favorite's list for the year. Last year was the memory painter, this year it is the Fortune Teller. Now I loved the Memory Painter but the Fortune Teller was even better.
The Alice Network. There has been a lot of hype around this book and I can fully understand why. It is a beautifully told story set in the aftermath of World War II and during World War I.
Dear Fang With Love. So last spring I went to my first Women's National Book Association Tea. After reading the description of this book I didn't expect to like it, didn't sound like my cup of tea at all but then Rufi Thorpe did her reading and I fell in love. This is such a beautiful book about growing up and the relationship between fathers and daughters.
June I started reading this at the beginning of the summer and it's not just that I have pleasant memories of floating in my pool while reading this beauty. This book is about friendship and a summer that changes everything.
Girl in Disguise In the world of biographical historical fiction this one shines. A 19th-century spy mystery combined with action and adventure. It was a great ride that catapulted Kate Warne into one of my all-time heroines.
Reliance Illinois. A latecomer to the list, this novel has a lovely Jane Eyre feel set during the late 1800s suffragette movement.
The Paris Wife This was the perfect companion book for while I was in France. It made me fall in love with the Lost Generation all over again.
Last Christmas in Paris I always have a weakness for books told in letter format and this one is especially lovely.
Here's to a wonderful 2018 and all the new books that I will discover! What were some of your favorite books from 2017?