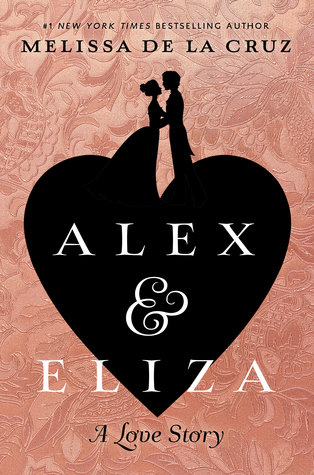 Being the Hamilton nerd that I am, I was anxiously awaiting the release of this book for what felt like ages. Knowing how full my reading schedule is at present I slipped it into my audiobook library.
I went into this book expecting something akin to America's First Daughter, or The Confessions of Catherine de Medici, where we get to see the history altering events along with a sweep you off your feet love story. Instead, what I got was an info dumpy angsty teenage rendition of the American Revolution, a la Reign.
The audio production in and of itself is good. However, that is the only good thing I can say about this book which felt like a YA romance disguised as a historical fiction with a touch of a Hamilton retelling thrown into the mix.
For example, Eliza is characterized as being a follower of the revolution, practical and book smart. However, during the infamous ball where Alex and Eliza are commonly believed to have met Eliza dances with a John Andre who is described as a loyalist. (If at this moment you are thinking what is a loyalist doing in the home of a Revolutionary War Major General, you are not alone) Anyway, Eliza dances with him and suddenly is so taken by him that she thinks she could be a loyalist just like him. People often ask me why I don't like YA. This is a prime example. The story also only focuses on this fabricated struggle to be together, ending on their marriage night. Which is such a letdown. Eliza was devoted to Alexander. There is so much more to their romance. Eliza was an army wife, she stood by her husband when he betrays her for another woman. She raised his eight children and together they suffered the loss of one child and the mental breakdown of another. They truly have an epic romance which is more important than them actually getting together. It's an important story we can all learn from, no matter our age.
So as the book progressed I found myself spending more time Googling what I thought were errors than listening to the story. The more I skipped ahead the more annoyed I became because the errors didn't get any better. For example:
In this book and Hamilton the Musical, there were only the three sisters. Where in actuality, there were seven living Schuyler children. 3 girls (Angelica, Eliza, and Peggy) and 4 boys. So this book's rush to marry off the girls is purely fictional. To further prove this, Eliza was 22 when she met Hamilton and Angelica was already married.
Ok so in Alex and Eliza, they meet at the ball and Eliza isn't all that fond of Hamilton which results in this forced chemistry. When in fact, Eliza actually briefly met Hamilton at Martha Washington's house and then at the ball as we all know from the musical. Furthermore, Eliza was madly in love with Hamilton from the moment they first met. There was no one else for Eliza, period.
In Alex and Eliza, the Schuyler family is against the marriage of Hamilton and Eliza. However, that is incredibly untrue. You see, the Schuyler family LOVED Hamilton. They thought he was a political genius. Hamilton told both Eliza and his soon to be father-in-law of his low birth and they didn't care. They saw that he was going places and that was all that mattered.
When writing historical fiction there is a certain amount of the story that can be fudged to progress the plot when writing about specific people. The number of errors in this story was a complete and total turn off, leaving me really disappointed.