There was a time when I turned my nose up at the thought of an Audiobook.  I'll admit it, I was a book snob. However, my opinion changed. I had a number of friends who raved about it. So when I moved and actually had a commute I gave the audiobooks a try, especially since one can only take so much radio during the drive home. Seriously, who wants to listen to the same song 3 times in one hour on 4 different channels?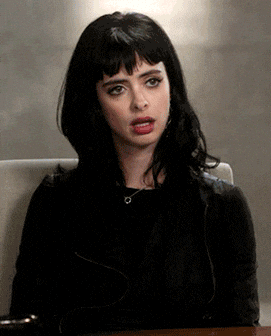 Enter the wonderful world of Audiobooks.
I learned that Narration is key. I don't care how good the book is if there is a poor narrator the book will be ruined. I have listened to some samples where the narrator sounded computer generated, failed to connect with the literature, or in one case sounded like William Shatner.
There are some fabulous Audiobooks out there though. Here are a few of my favorites:
The Handmaid's Tale. Audible did a special version narrated by Claire Danes. It was poignant. Having Offred talking to me directly made the story even more impactful.
The Other Daughter. This was my first Lauren Willig book which set me on my Lauren Willig book binge (I have yet to read or listen to a story of hers that I don't like). I fell madly in love with the characters and story. The narrator, Nicola Barber, was absolutely charming.
Confessions of Catherine de Medici This book had me actually talking to my radio like a crazy person on my way home but then again, everyone is crazy in LA traffic. I adored Cassandra Campbell's portrayal of Catherine.
 America's First Daughter. Another Cassandra Campbell narration and Cassandra was just as compelling in telling the story of Patsy Jefferson.
The Red Garden. I loved this short story collection that connected various generations of a town together.
Eleanor and Park. Good God this book is an absolute gut punch made even more powerful through an audio narration. This is one that I couldn't just listen to in the car, I had it on while I was putting away the groceries and cooking because I simply couldn't put it down.
Sister of Mine. I am currently listening to this one and thankfully I am so caught up in the drama of the story that I am more stressed out about the what is happening with Rachel and Adelaide that I am not stressed out over traffic.
Just like my overflowing TBR pile in my office I have a TBR list in my Audible library:
  Alex and Eliza: A Love Story Another Cassandra Campbell narration. As a Hamilton fanatic I simply could not resist this one.
Mischling I got to hear a little bit of this book while at the LA Festival of Books and found the story alluring.
That Summer Another Lauren Willig book, need I say more?
What Audiobooks do you love?